Young's Seafood eyes up sale of business
Tue, 12 Dec 2017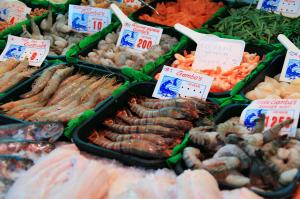 The owners of Young's, one of the country's most well-known seafood brands, are understood to be exploring the possibility of a multi-million pound sale of the consumer goods business.

It was widely reported this week that private equity firms Lion Capital, Bain Capital and HPS Investment Partners are working alongside a boutique investment house, Stamford Partners, on a potential exit from Young's.

Young's was acquired by its current owners in 2015 on the back of a £500 million deal, whereby Findus' European business was sold to Nomad Foods, co-owner of Birds Eye, leaving behind Young's business in the UK.

The seafood producer, which is based in Grimsby, has been operating for more than 200 years and recorded a turnover of £496.5 million in 2016 with earnings estimated at £21.2 million.

The firm is currently forging ahead with plans to expand in the US after partnering up with Pennsylvania fish supplier The Fishin' Company. Young's has already launched seven new products in the American market. Closer to home it sells a wide range of frozen food products, including ready meals and a more upmarket "Gastro and Chip Shop" range.

Young's was founded in 1805 by Elizabeth Young and her family, who set up shop in the Grimsby fish docks to sell catches from a fleet of fishing vessels. Still based there today, the firm now boasts a manufacturing and product development operation, employing around 1,700 staff across seven sites.

Any deal would be impacted by ongoing Brexit negotiations, with the dividing of fishing stock and other regulatory changes likely to change the face of the UK fishing sector considerably.

It would also mark further consolidation in the seafood production business after Hilton Food Group sealed an £81 million takeover of Young's rival Seachill in October.

Young's Seafood and Lion Capital declined to comment.
Subscribe today to read and search all our news, premium articles, business sale listings and buy/sell resources.
Do you want to gain access to the latest businesses for sale as well as all UK administrations, liquidations and all winding-up petitions?
Business Sale Report is your complete solution to finding great aquisition opportunities.
10 Biggest Buyer Mistakes
Fill in your details below to get our FREE guide