Private ambulance service ceases trading following administration
Wed, 20 Dec 2017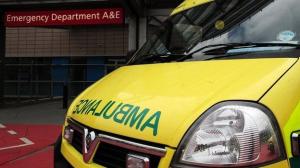 A company that provides a private ambulance service to customers in Ashford, Kent has been placed into administration after a difficult period of trading.

Meditech UK Ambulance Services, which carried non-emergency patients to and from hospitals in the area, reported that "cash flow problems" had caused problems for the day-to-day running of the company and left little recourse available to its owners.

Kelly Burton and Lisa Hogg, licenced insolvency practitioners at Wilson Field, were appointed as joint administrators to the firm at the end of November.

The Brunswick Road-based ambulance company has now ceased trading, immediately shedding four full-time employees and letting go more than 40 part-time casual roles, too.

Burton, who is also a director at Wilson Field, explained: "Difficult trading conditions had resulted in cash flow problems and as a consequence a number of ambulances had been repossessed."

Meditech UK was established in 2010 by firefighters Paul Bleach and Nigel Patton, both of whom had worked for a London ambulance firm for some years before buying their first vehicle for non-emergency transportation.

It provided specialist patient services, including a unique bariatric transport capable of moving individuals weighing up to 90 stone and a line in handling medical repatriation from any other European country.

The company seemed to be facing prosperous times when in 2013 it moved to new headquarters at Southdown Enterprise Park after securing a funding package from Lloyds TSB Commercial Banking. Meditech secured six new vehicles, too, taking its total fleet to 18, and expanded to take on 30 full-time members of staff and 20 part-time firefighters.

Bleach and Patton then sold the company to Immaculata Ambulance Service, led by directors James Shepherd and Matthew Staples, in June 2017.
Subscribe today to read and search all our news, premium articles, business sale listings and buy/sell resources.
Do you want to gain access to the latest businesses for sale as well as all UK administrations, liquidations and all winding-up petitions?
Business Sale Report is your complete solution to finding great aquisition opportunities.
10 Biggest Buyer Mistakes
Fill in your details below to get our FREE guide