Ping An buys baby product firm from 3i
Tue, 03 May 2016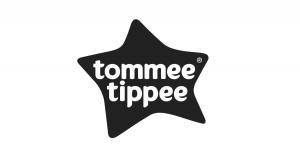 Chinese insurance giant Ping An has bought popular baby product company Tommee Tippee from UK private equity group 3i for around £300 million.
The Mayborn Group, which was previously owned by 3i, makes Tommee Tippee baby products, the UK and Australia's most popular brand of baby feeding bottles. A spokesman for 3i said the private equity firm will make around £135 million from the deal — representing three and half times its investment.
Mayborn has increasingly focused on the export market over the last 10 years, with China set to be a major interest under its new owners. The British business currently makes around 60 per cent of its £130 million revenue from overseas markets.
Alan Giddins, a partner at 3i, said of the deal: "Since the take-private of Mayborn, the transformation of the company from being largely UK focused into a market leading global business has been significant."
The baby product company recently unveiled its Perfect Prep device, which enables parents to sterilise and warm milk with a single push of a button. This product has been earmarked by Fosun for success in the Chinese market, which is increasingly tech savvy.
The deal is the most recent British firm to be acquired by a Chinese company. Just last year, Chinese firm Fosun bought out fellow UK baby brand Silver Cross, which makes prams.
For more information, see the Business Sale Report's wide range of resources on
buying a business
.
Subscribe today to read and search all our news, premium articles, business sale listings and buy/sell resources.
Do you want to gain access to the latest businesses for sale as well as all UK administrations, liquidations and all winding-up petitions?
Business Sale Report is your complete solution to finding great aquisition opportunities.
10 Biggest Buyer Mistakes
Fill in your details below to get our FREE guide